Access and Availability
Rsa Residenza Monte Buono has 60 accredited beds, divided between 40 p.p. of High Maintenance and 20 p.p. of Low Maintenance.
Below is the procedure for entering our property:
Request for VALUTATION FOR RSA ENTRY: the application form, filled out by the General Practitioner (Mmg) or other local physician, or by the hospital doctor (in case of hospitalization), must be delivered to the Ca of the Asl Office of residence of the person concerned.
Download the RSA Unique Activation Model

Following the delivery of the request, the ASL's Multidisciplinary Assessment Unit will carry out an assessment of the applicant's socio-health status. In the event of a positive outcome, the AUTHORIZATION FOR HOSPITALIZATION will be issued, which will indicate the level of maintenance assigned and the expected duration for the first phase of insertion in the RSA.

In the event that there is no such availability, it will be included in the waiting list.

Waiting List: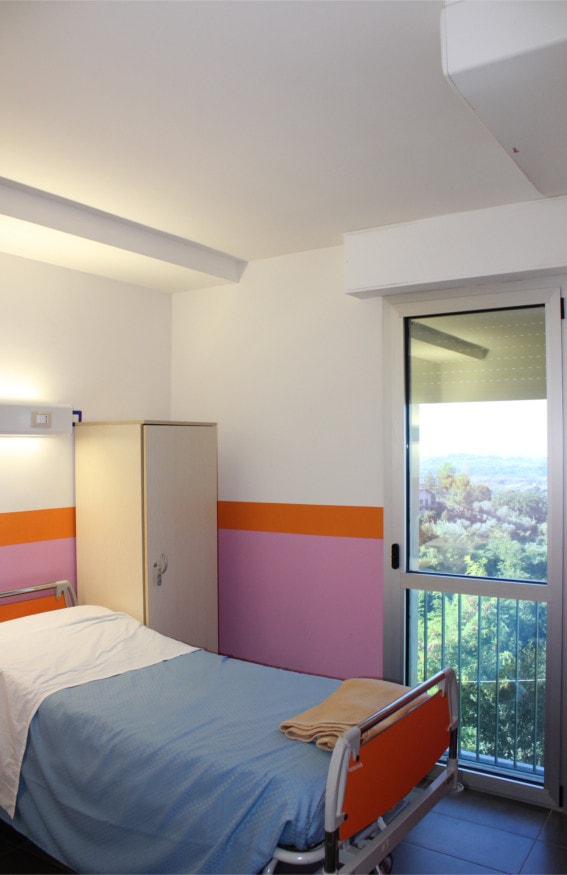 Please note that the daily diary paid by the guest is established by the Lazio Region.
To date, the expected fare is:
59.20/die for High Maintenance
49.20/die for Low Maintenance
It is also possible to request the participation in the payment of this fee to the municipality of residence of the guest, in the event that the SOCIAL AND SANITARY ISEE FOR RSA of the person concerned is NOT more than 20,000 euros per year.
The SOCIAL AND SANITARY ISEE can be requested from your accountant or a licensed Caf.
RSA "Residenza Monte Buono" is also able to offer assistance in the process of dealing with this practice.
OUR GUESTS ARE PEOPLE, NOT NUMBERS.