Services
At the time of the entry of each new guest, a multidisciplinary team, made up of practitioners from all health services (doctor, nursing, care, physiotherapy and occupational therapy), meets to analyse the clinical situation and to program the patient intervention methodology.
The team prepares the P.A.I. (Individualized Assistance Plan)with which the structure guarantees each guest personalized assistance. For the drafting of the P.A.I., internationally validated assessment scales are used, as well as all the information collected by the various services. The aim of this program is to enhance the individuality of the guest that is evaluated in its complexity, building around it, and not vice versa, the support activities. At regular intervals, the team meets to monitor the situation, assess the results of the activities and, if necessary, make any changes to the intervention plan.
The service is guaranteed by the Chief Medical Officer and the Nursing Manager, with daytime attendance from Monday to Friday and Saturday morning. It is guaranteed availability service during the night hours and on holidays.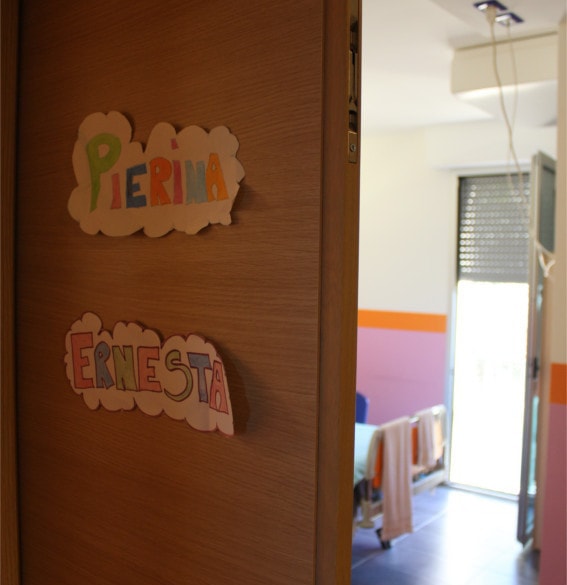 SERVICES
Guests of Residenza Monte Buono are provided with medical, nursing and rehabilitation services,
hotels, personal and religious care.
Rehabilitation
Activities
As for the other way in this internal regulation, please refer to the provisions of the Company Management and those contained in D.G.R. No.424/06, R.R. N.2/07 and Decree 8/2011.