Our History
Residenza Monte Buono is located in Montebuono (Rieti)in the healthy Sabina countryside, at the height of 325 meters above sea level. The property is immersed in total tranquility and makes the most of the climatic features that the area offers. Well integrated into the city's road, the Residence is served by an efficient and organized public transport network.
Born in collaboration with the Parish St. Mary Assunta of Montebuono, Residenza Monte Buono, with Decree of the Commissioner in Acta of the Lazio Region No. 184 of 26.05.2014, was authorised to exercise and institutionally accredited.
The new property boasts 60 accredited beds in an organized and welcoming environment and also has a kitchen, gym and a cosy garden.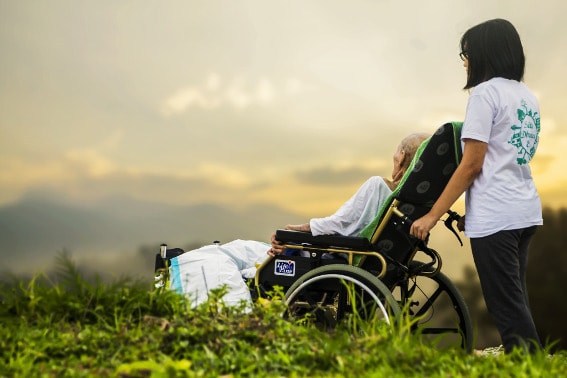 The total absence of architectural barriers allows our guests to move with absolute freedom and simplicity, favoring full familiarity with the building. In addition, modernly furnished and well-equipped environments and services ensure maximum comfort during the entire stay contributing to the achievement of a high quality of life. The rooms are equipped with their own toilets, electrically adjustable articulated beds, air conditioning, TV and telephone system. The management style, characterized by the "work for interdisciplinary processes" and inspired by strongly shared values, satisfies the welfare needs of the guest in full respect of the dignity of the person and his rights, while ensuring the characteristic of "open structure" of the residence.
Open not only to guests, but also to their families and all citizens, the property is perfectly integrated into the territory. All organized activities are designed to meet the needs of our guests, dedicating an important time also to recreational and recreational activities aimed at the recovery and maintenance of residual capabilities.